Click on any class name to open the information and registration page on the Cabrillo webs-site. See you in class!
Beginning Silver Metal Clay Jewelry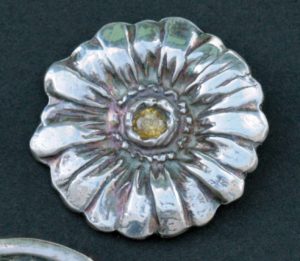 Silver metal clay is like magic! It starts in clay form and then fires to pure fine silver. Create two personalized projects while learning the essentials of working with metal clay.
Learn to shape and texture with simple tools to make solid silver jewelry without solder, saws or toxic chemicals. Then learn to fire and finish your beautiful creations.
Students will take one pendant home at the end of class, and pick the other up one week after class to allow for firing.
Thursdays, May 2 & 9
11 am – 2 pm
At Creator Haven, 41-B Hangar Way, Watsonville
$110
Plus $60 materials fee
Register here:
Beginning Metal Clay Class Registration
Now that the Grand Opening is over, it's time to settle in to a good day-to-day routine. Here are the Open Studio hours I'll be having for February. I want my hours to suit your needs, so please give me your feedback.
Wednesdays-Fridays  12 noon – 9 pm
Saturdays  10 am – 6 pm
Sundays  1 pm – 6 pm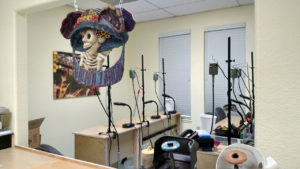 Studio memberships give you access to all these times for $120/month, or $600/6 months. Bench members get 24/7 access and a locked private bench room for $220/month or $600 for 3 months.