Fri, Jul 13, 2018-Sun, Jul 15, 2018 -- 9:30 AM-5:30 PM at Creator Haven LLC
Pam is currently developing a new project that will be featured in a book later this year. Be one of the first to learn this exciting new technique!  During this three-day workshop you will learn successful silver clay construction, how to prepare metal for enameling, enamel preparation and application, How to get crystal clear results, graduated shading, and finishing.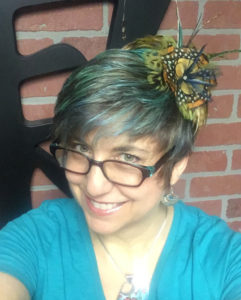 Pam's classes fill quickly, so don't miss out!
Cost for the class will be $350 plus a $175 kit fee, to be collected in class. Kit fee includes 50 grams of clay, syringe clay, paste clay, and enamels, plus a Pam East enameling trivet, use of all tools and equipment and shared materials.
About Pam: Pam East is an internationally known artist, writer and teacher. Her work and instructional articles have appeared in Art Jewelry Magazine, Metal Clay Artist Magazine, and many others. Her book "Enameling on Metal Clay" is considered the definitive resource for enameling on silver clay. She released two comprehensive instructional DVDs in 2014. Pam has been an invited speaker, giving classes and lectures at the Enamelist Society Biennial Conference, the Metal Clay World Conference, and the Pan-European Metal Clay Festival. She has appeared on the highly acclaimed Carol Duvall Show and other jewelry making television programs.
Reservations
Bookings are closed for this event.