Sat, Jun 24, 2017-Sun, Jun 25, 2017 -- 10:00 AM-5:00 PM at Creator Haven LLC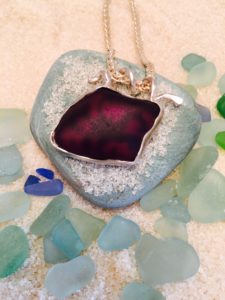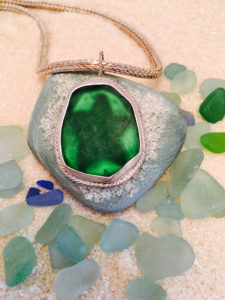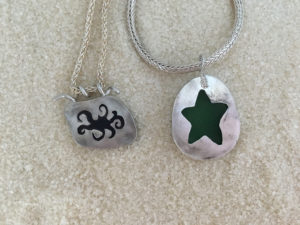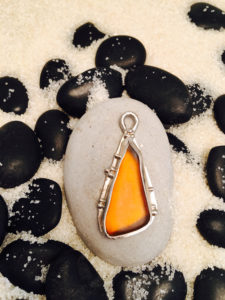 Do you want to create unique jewelry with your sea glass? In this beginning jewelry techniques class, classically trained goldsmith Lynette Cederquist will teach you to create beautiful bezel settings to showcase your glass. During our two days together you will learn how to drill, saw, form a bezel, solder, file, and polish. After a bit of practice on copper, we will be working with silver to create a bezel set, sea glass pendant for you to take home.
Please bring a few of your favorite pieces of sea glass to work with. (No sea glass? Fused glass or stone cabochons work, too.) All necessary tools and non-consumable supplies will be provided, but you may wish to bring your own opti-visor or other eye ware.
Kit: $20.00 includes:  Copper, Silver sheet stock-26 gauge- 1.5″x3″, Silver wire-16 gauge-6″, Silver wire-22 gauge-36″
Silver Solder-easy and medium
Reservations
Bookings are closed for this event.