Sat, Jun 27, 2020-Sun, Jun 28, 2020 -- 10:00 AM-6:00 PM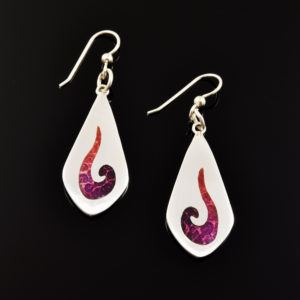 We are sorry to announce that due to the Covid-19 emergency, Pam East is cancelling all travel through at least the end of July. We hope to be able to reschedule this workshop at a later date.
First-rate reds, perfect purples, peerless pinks.  Get ready for getting great results with warm colors on Art Clay Silver! This two-day workshop will take you start to finish.    Day one we'll construct a metal clay piece for champlevé enameling.   You'll learn what to look for when constructing for enamels and proper firing for high enameling success.  Day two we'll dive into how to get great results and shading with warm color leaded enamels.   Unlock the full enameling spectrum!
Cost for the class will be $300. A kit fee of $15 to be paid in class which includes sanding files, findings, and other small supplies plus use of all tools and equipment and shared materials. Students will provide 50 grams of Art Clay Silver, syringe clay, paste clay (reconstituted clay made from dust is fine,) enamels, enameling paint brushes and respirator mask. A detailed supply list will be sent upon registration with the specific brushes and enamels needed, etc. Clay is available for purchase at discounted prices at Creator Haven.
Students can cancel and receive a refund, less a 5% processing fee, up to 21 days before a workshop. No cancellations are accepted after the 21-day deadline, however, we will do what we can to try and sell your place to a qualified student. If we can sell your place, you will receive a refund less a $50 cancellation fee. If Creator Haven cancels for any reason, you will receive a complete refund.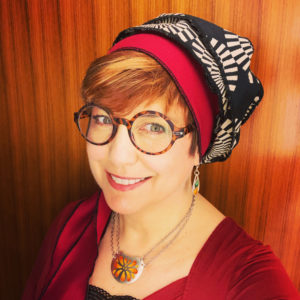 About Pam: Pam East is an internationally known artist, writer and teacher. Her work and instructional articles have appeared in Art Jewelry Magazine, Metal Clay Artist Magazine, and many others. Her book "Enameling on Metal Clay" is considered the definitive resource for enameling on silver clay. She released two comprehensive instructional DVDs in 2014. Pam has been an invited speaker, giving classes and lectures at the Enamelist Society Biennial Conference, the Metal Clay World Conference, and the Pan-European Metal Clay Festival. She has appeared on the highly acclaimed Carol Duvall Show and other jewelry making television programs.
No Categories Found