Wed, Dec 01, 2021 -- 6:00 PM-9:00 PM at Creator Haven LLC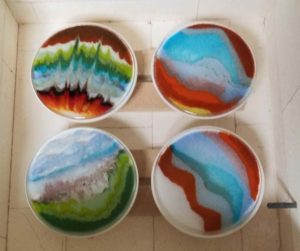 Did you ever layer sand in bottles when you were young? Now you can take that to a whole new level by using colored glass powders which will be heated in a kiln until they are fused into a lasting piece of colorful, layered art. Your unique glass can be hung as a beautiful, colorful suncatcher, or you can use a mold to make a small, luminous glass bowl.
You will learn how to use sand painting techniques with glass powder to create designs in glass, as well as the basics of glass fusing, and kiln firing.
You may pick up your pieces ten days after class to allow for firing.
No experience necessary! 
One class meeting: Wednesday, December 1, 6:00-9:00pm
Creator Haven, 41-B Hangar Way, Watsonville
$55 Tuition (Early Bird and Bring a Friend discounts available) plus $40 Materials Kit Fee 
Wear comfortable "work" clothes, with closed shoes, hair tied back, and no loose scarves or sleeves that could present a hazard.
COVID-19: Students are required to be fully vaccinated in order to attend this class. 
Students are required to agree to and execute COVID-19 and General Liability releases prior to beginning the class.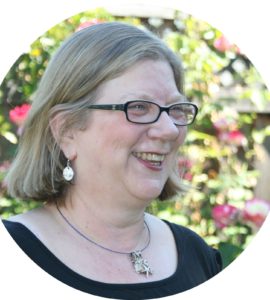 Instructor Pat Evans, Co-Owner of Creator Haven LLC, is a Senior Art Clay Certifying Instructor, a certified Paula Radke ArtGlass Clay Instructor, and has studied jewelry and glass with a wide assortment of internationally known teachers. Her work has been published by Lark Books, Metal Clay Today Magazine, Fired Arts and Crafts Magazine, and Metal Clay Artist Magazine.  She has taught in locations throughout the Bay Area and at various conferences and shows across the nation.