Wed, Feb 26, 2020 -- 6:30 PM-9:00 PM at Creator Haven LLC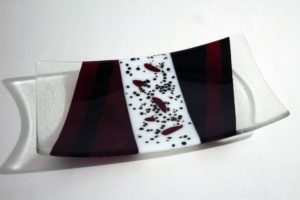 Fused glass is the art of layering, decorating, and firing glass in a kiln. Through a variety of dynamic, hands-on projects, students will gain a solid foundation in the art of fused glass art, learning about different fusing methods, and different forms of glass, including glass powder, iridized, and dichroic glass. Students will learn to cut and form glass with hand cutters, saws, and grinders. Students will learn about different kiln firing schedules and learn to program a digital kiln.
Students will have time to finish one bowl or plate, one fused decorative item, such as glass dragonflies or succulents, and a small wall vase. Finished projects will be picked up one week after final class to allow for kiln firing time.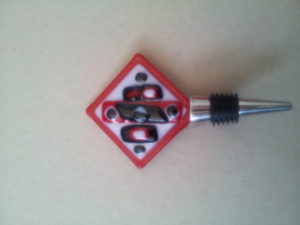 No experience necessary! Class size is limited to 10 so register early!
Schedule : Weekly – Wed 6:30 PM – 9:00 PM; 4 sessions; starting 2/5/2020, ending 2/26/2020
The class fee is $180 per person with Early Bird and Bring a Friend discounts available, plus an $80 materials and firing fee. Register at Cabrillo Extension