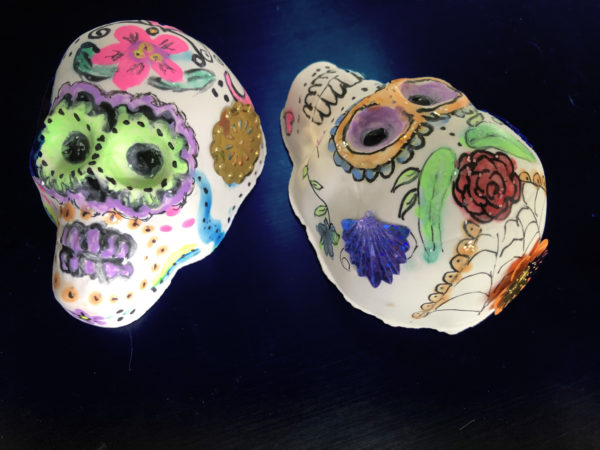 We've been a little lax about keeping this website up to date due to crazy busy times at Creator Haven. Pat's been teaching up a storm expanding to paint pouring and Dia de los Muertos Painted Skulls classes in addition to silver metal clay, Kuem Boo and fused glass classes. She is currently creating the next schedule of classes which will be posted on Cabrillo Extension's website as well as here as soon as they are finalized.
Glenn has been consumed with fused glass fever and we'll be adding more fused glass classes, too. Please check out some of his latest creations in the new Glenn's Glass Gallery
In the meantime, there are still a few classes before Christmas and, as always, we are ready to schedule a private or small group class at a time that works for you. Just let us know!